The Covidiocy is Ramping Up: Australian Cops Take Knee to Rioters, Arrest Pregnant Mom Over Facebook Post
The covidiocy in Australia is ramping up. Factions of the Australian government have made it a criminal offense to peacefully protest their unwise and unwarranted decisions, while pandering to "peaceful" protesters. This is capricious tyranny at its worst!
We got the scoop from Graham Borugh of Queensland on the video below which went viral of a pregnant woman getting arresting in her home in retaliation for her social media post about a protest she attended shortly before the arrest:
"Yes, it has gone viral. This State Govt just enforced a 6 month state of emergency. Interestingly enough the same playbook as the US Democratic states: Power-drunk Premiers provoking people to anger. This incident happened this afternoon. It is in a quiet country town. In The State of Victoria. Victoria is having severe lock-down. 23 hours inside. One hour outside. One person shopping. Masks mandatory. I feel that the police are Freemasons protecting pedophile politicians. They know what's coming next. Trump's executive order is having its effect in Australia. One of the politicians made a meme, it shows her Facebook post that she was arrested and taken away for. Thanks, share away."
Two different ways to view the video below:
Twitter Removed this Video, So here is it Again!

Australian "Thought Police Unit" arrest pregnant mother in front of her two little children over a Lockdown Protest FACEBOOK POST!?

Seized all devices & computers

Terrorized mom begs if she can go to her ultrasound appointment pic.twitter.com/BHlhSKU7Jo

— Amy Mek (@AmyMek) September 2, 2020
In my short interview with Graham he goes on to say:
"I'm in Queensland about 2,000 k's away (Australia is the size of the US but has only 25 million people). So, big drives between cities. If you look at a map Victoria is in the bottom right hand corner. I'm just north of Brisbane. Also, it is the state health bureaucrats that have been running the show. Bit like Fauci. Also, Victoria had a 10,000 + black lives matter protest during CV19 lockdown. No one charged. Just like the US, again."

And about the warrant issued to arrest this woman Graham states:
"The warrant is blurred. But the new laws mean they can enter your house without permission. There was a video yesterday where the police in way too many numbers arrested a guy for smoking outside. Anyway, the people, in suburbia, were yelling at the police. Calling them Freemasons and protecting pedophiles. That's a new one. Never heard that before."

When I asked for his help in finding sources for the Australian factions of government who created these laws Graham stated:
"...Good to note that the 3 independent pollies that allowed passage of this law have had to close their office, email, Facebook and phones. Bit of a pushback."

Here are 3 sources which go into the specifics of the overly restrictive lock-down going on currently in Victoria Australia, where this now viral video was filmed: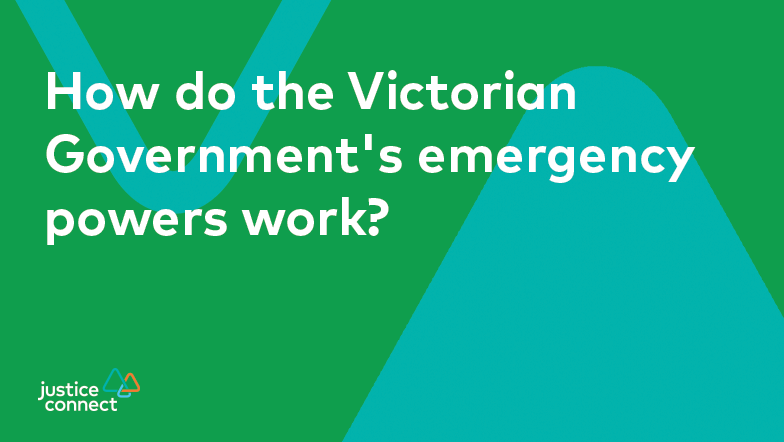 This resource explains the basis for, and extent of, the Victorian restrictions related to COVID-19 (also known as coronavirus) as at 27 August 2020.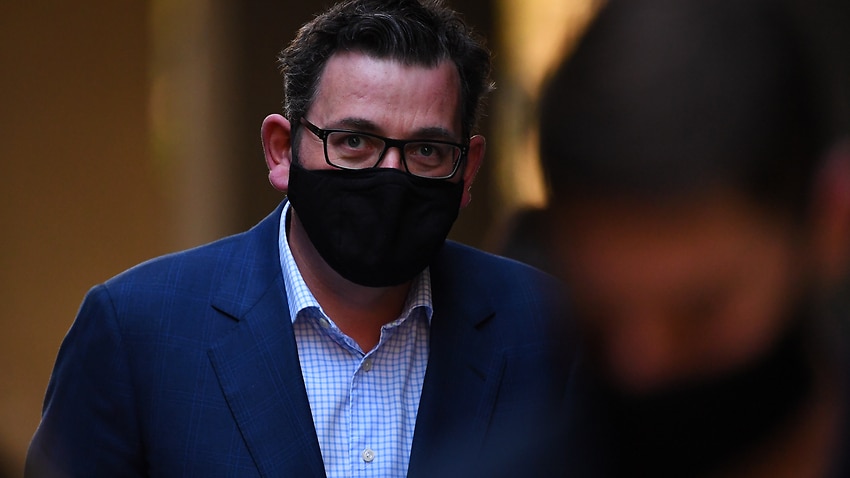 A surprise intervention by the Greens has helped the Victorian government pass its six-month state of emergency legislation in parliament.
This paper examines the public health emergency laws and frameworks activated in response to COVID-19 as well as related constitutional, administrative ...
By accepting you will be accessing a service provided by a third-party external to https://rubyraymedia.com/