Ashley Biden Part II: Self-Medicating, Lying About Addictions Since Age 13
There is a disconnect that occurs when a child is abused. It may not happen at the moment of the abusive act, but it happens.
In the first part of this series,
Joe Biden's Daughter reveals (Part I): "Was I Molested? I Believe So" by Beverly Ann Wood Oct 25 2020,
we found Ashley Biden recalls familia sexual abuse occurrences in a 'general' way. She wrote about having had 'not appropriate showers' with dad and how she felt 'sexualized' by members of her family. This is typical. An adult survivor of incestual pedophilia has difficulty remembering details or specific events due to the way the young mind must compartmentalize them to survive the trauma.
Most of the time a child feels warm and comfy with a parent. THEN a time comes when they are alone and the parent begins initiating sexual abuse. What is a child to do? They trust the parent/adult in most ways yet it's quite confusing - it physically feels good - but mentally and emotionally, it feels very very wrong. It's confusing to a young mind, some being as young as 4 or 5 years old! This subversive pedo-act fractures a child's psyche into many pieces. Major childhood trauma tears apart a child's mental capacity to reason or think clearly and is the major factor present in personality disorders, especially split and multiple personality cases.
Yes it's very very confusing. These acts of adult initiated pedo-lust do major damage to a child's psyche. Emotional growth can be stunted to such a degree the child doesn't know how to have a normal relationship with anyone, let alone a loved one. Imagine growing into an adult with the mixed-up feelings about one of the most intimate acts shared between 2 people. Imagine growing up confused about what love really is because a selfish adult used the child for their own pleasure. The very one who is supposed to mentor and teach a child about the most essential details of non-sexual love and intimacy, betrays their trust and leaves them with tons of internalized emotional baggage.
Two more articles detailing extended pieces of Ashley Hunter's diary have been released. One in particular gives us a glimpse of how Ashley Biden turned to drugs as a way to cope with her unsettling past. This is typical of many sexually abused children who then turn to something outside of themselves to help them 'feel good' about themselves. It can be sex, drugs, alcohol or all three, as long as the abused one doesn't have to FEEL the awful pain of the past. Yes, becoming numb is the objective, which is why adult suicide is another 'drug' of choice for grown up, sexually abused children, particularly those who experience incest.
"A nearly year long struggle with drugs that required two trips to rehab. The author believes childhood sexual abuse is why."
Quite a journey for anyone to take; yet a year-long stint of battling addiction is but a minuscule amount of time compared to the struggle with addictions that many cannot overcome in a life time.
Getting clean and sober is a very humbling experience.

In an entry dated Jan 25, 2019, she writes about holding out hope in spite of many obstacles.

"I am also trying to sort out my life – what is it that I want & need," she wrote, "Focused on myself this time around but like a kid with Aspergers [sic] unsettled in the change!"
"I obviously don't know what the future holds but I also don't know where I'll be – but I would like to remain sober – although getting high – like an Aspergers kid!"
One would think going through getting 'clean and sober' once is enough, but for many it is not. She struggles with her desire to stay and remain sober while living with her inability to do so for the long run.
"I am slowly healing in new ways this past time was a relapse that maybe I needed. As Lisa said "this is just part of your journey" + that feels right."

Then she goes on to list her long term goals, a future to look forward to.
From Jan. 2019, she seemed to experience some recovery in a rehab facility. But shortly after leaving, she relapsed. As she writes about her disappointment in herself, one thing did change: she made an effort to reach out to others.
"The difference this time around was that I told Elizabeth, Mom, & Dad this morning. Mom & Dad worried but incredibly supportive..."

Seeking refuge in addictions that can alter one's feelings from absolutely horrid to somewhat OK, is just one part of the pedo-sexual abuse story. The other is the secretive nature of one's life after such childhood trauma.
Can you hear it? Can you hear that whispering adult telling the child who is sitting there confused and quite afraid, "this is our secret, you cannot tell anyone!" after a round of perverse sex-play? Can you understand the depth of deprivation that causes?
Secrets are an incest survivor's best friend.
As Tom Pappert wrote here from the article cited above, she came clean as the layers of guilt and shame peeled off in numerous bouts of rehab and relapse.
"In one particularly heart wrenching, stream of consciousness entry that is undated, the author reveals that she has been lying to her family about drug abuse and addiction since she was 13-years-old.
"Started lying about addiction since age 13," the author wrote. "Lied to: Mom, Dad, Howard, kids/entire family." Howard is the name of Ashley Biden's husband."
Let us remember what started her on this lifelong journey of tumultuous self discovery.
The authenticated author, who herself signed her name to these diary pages and self identified more than once, Ashley Biden, began this journal by divulging what happened to her as a child, as reported here by National File:
"...the author speculated that childhood sexual abuse was the reason for her increased sex drive and desire to abuse drugs:

"Was I molested. I think so – I can't remember specifics but I do remember trauma," wrote the author, before listing a series of potential incidents, one of which may have included Ashley Biden's cousin Caroline Biden, as the author says she remembers "being somewhat sexualized" alongside a person named "Caroline."

The author then wrote that she remembers "showers with my dad" that were "probably not appropriate."

Her journey will never be 'over'. She will continue to integrate and become a whole adult as she connects her childhood past with her adult present. But the road a child travels after abusive pedophilia interactions with a once trusted adult, is one filled with many pitfalls. It is not impossible to overcome. But it is impossible to let go of the tainted perverted experiences. The betrayal may have been complete, but the victory to overcome is in her grasp.
BREAKING: The diary in it's entirety has been released by National File.
See link below to view it all: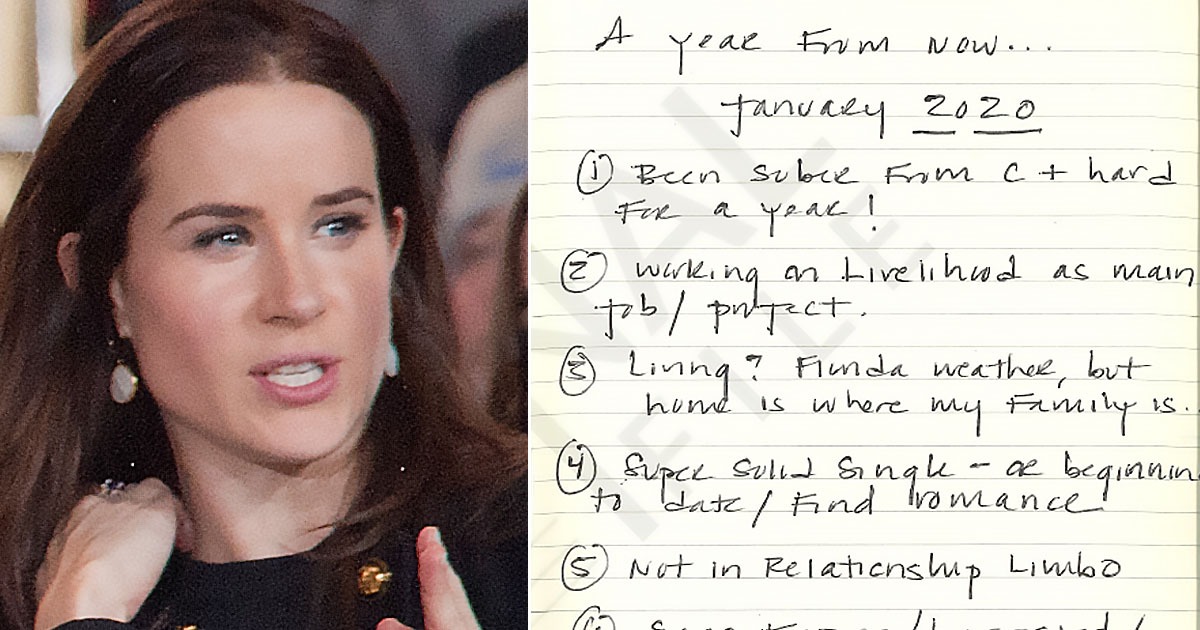 With limited redactions to protect the identities of private individuals, National File can now publish the full 112 page diary our whistleblower has identified as belonging to Ashley Biden. National File obtained this document from a whistleblower who was concerned the media organization that employs him would not publish the materials in the final days before the presidential election.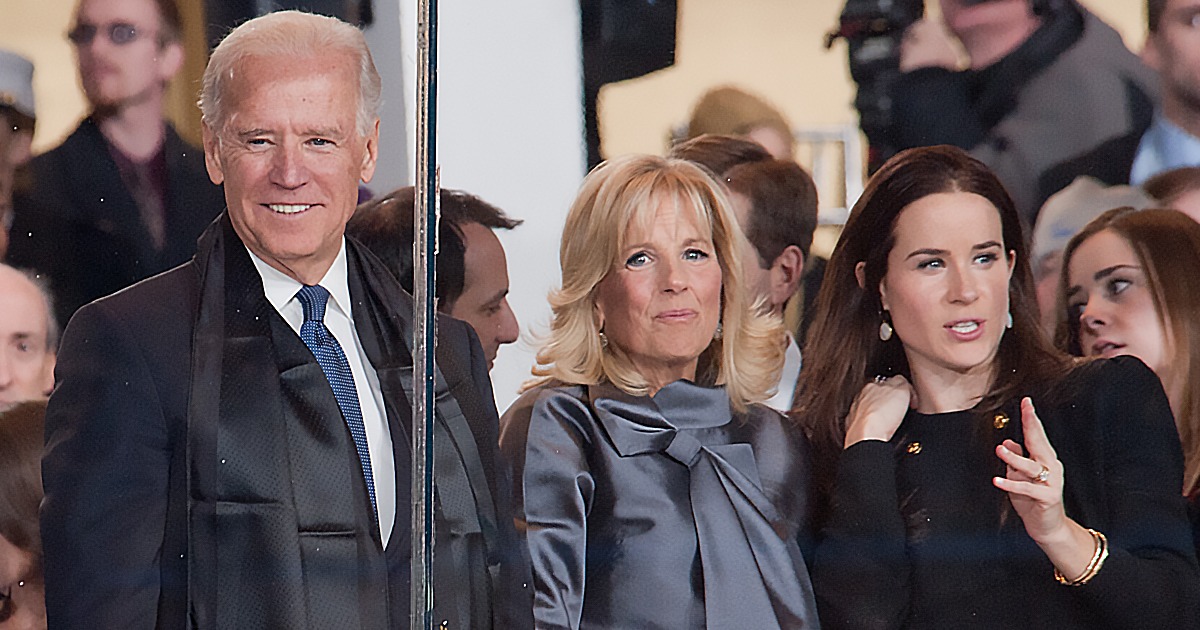 National File published several pages from what our whistleblower has identified as the 2019 diary of Ashley Blazer Biden, the 39-year-old daughter of Democrat presidential candidate Joe Biden. The diary was started during the author's visit to a Florida drug rehabilitation facility in January of 2019, and detailed her nearly year-long struggle with abusing cocaine and other drugs.
Related
"Searches for "can I change my vote" surged on Sunday evening following the bombshell sex tape and email leaks from Hunter Biden's laptop, including in the crucial swing state Pennsylvania."
-
Welcome to the World's Premier Community Media Platform -
"The unconscious self is actually our human nature, our character which is hard to control, and to which all are subject who have not yet embarked on the spiritual life, the real work."
~ Omraam
Promotion
MyRR Arsenal: A mighty tide has begun, people are coming to RRM for many reasons, including a censorship-free safe haven for their content--and best of all, it's free!
By accepting you will be accessing a service provided by a third-party external to https://rubyraymedia.com/