Wife of vax-injured firefighter gives tearful and heartfelt thanks to truckers
Tik Tok has become a red pill delivery channel. It's just one freedom message after another scrolling my Tik Tok account. People from around the world take short videos of themselves expressing their love of freedom and their commitment to overcoming those who would mess with that freedom. The Canadian Convoy for Freedom has gained worldwide attention because it hits a chord with all of mankind. So many people have gathered for this convoy, both those joining it and those celebrating it. In particular, a young and heartbroken wife gives a poignant salute to the trucker heroes. We have the video and a transcript.
Jenn thanks the truckers from the bottom of her broken heart
RubyRayMedia on Rumble (mirrored from Jenn's Tik Tok)
Published Jan 26 (published Jan 25 by Jenn on Tik Tok)
1:27 viewing length (see transcript below)
Jenn 0:00
I want to throw a shout-out to the truckers in this Freedom Convoy 2022. My goodness, you guys have no idea how much what you're doing means to me and my family. See, my husband, he got myocarditis after his first dose. And the doctors have refused an exemption for the second one, which means he had to hang up his hat, Lieutenant at the fire hall. He can't participate in certain parts of society. You know, that's not the worst part. The worst part is
his heart is injured
. And vaccine-injured people are being ignored. They're being called crazy. They're being called coincidences.
And enough is enough. Enough is enough! So, thank you from the bottom, the very, very bottom of our hearts. I appreciate every single one of you. And for the first time in a long time, I actually have hope.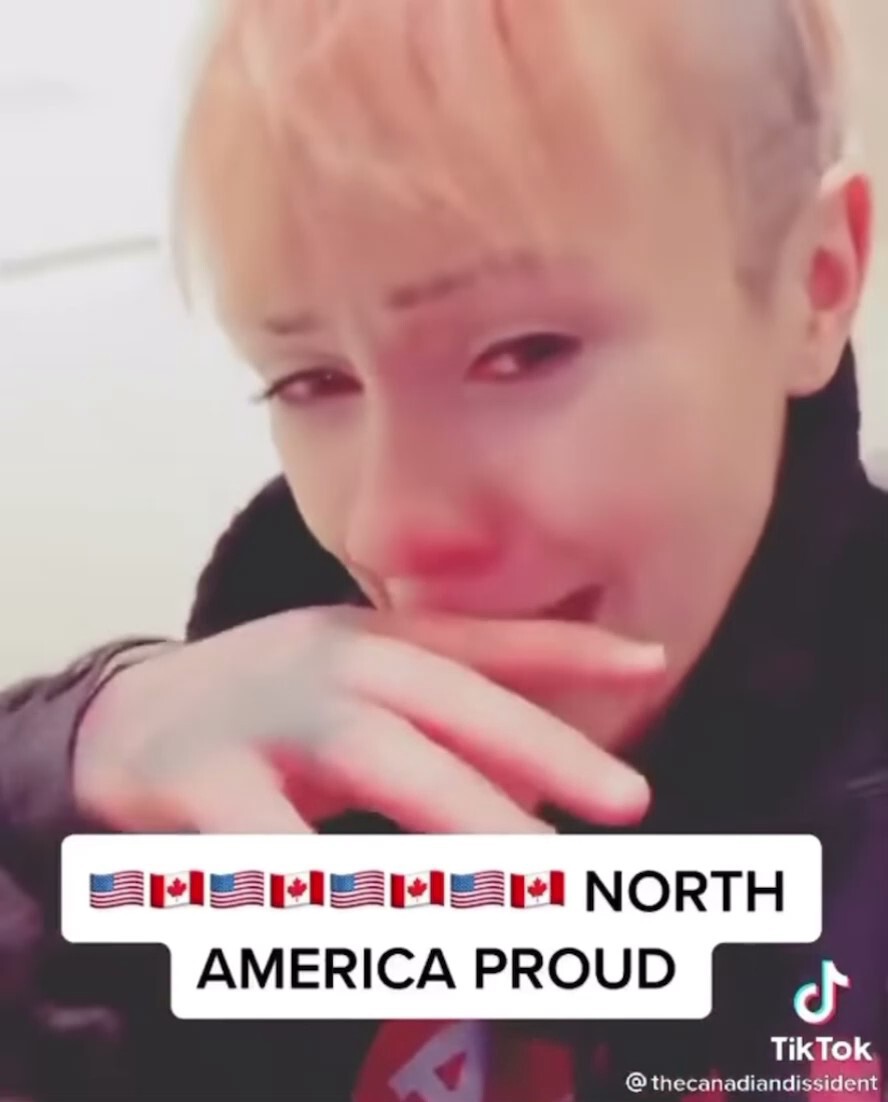 Female Trucker From Canada Gets Emotional When She Finds Out That 600 American Truckers Are Joining Thier Protest. Thank You For Having Our Backs because America Represents Freedom It Means Alot To US This Is A Revolution!
Related
There is no justice at all if all thereof is false justice.

This pastor took a stand against policing techniques copied from the NAZI era.
This pastor stood his ground when most were caving to covid inspired totalitarian rule.
This pastor is not afraid to fight boldly against unfair, unjust and dictatorial authoritarian practices.
Promotion
Ruby Ray Media, the World's Premier Community Media Platform, was created to support Citizen Journalism at its finest.
By accepting you will be accessing a service provided by a third-party external to https://rubyraymedia.com/