Protocol Helps With Experimental JAB Side Effects
I present here a protocol which consists of a list of healthful ingredients suggested to take if you have had the covid jab and are concerned with the damages it has been demonstrated to cause. It is one of many different protocols addressing jab injury, but I chose to feature this one because the source is quite impressive.

I have looked into Dr. Russell Blaylock's historical and current reputation and found his credentials to be impeccable.

"Dr. Russell Blaylock, author of the Blaylock Wellness Report newsletter, is a nationally recognized board certified neurosurgeon, health practitioner, author, and lecturer. He attended the Louisiana State University School of Medicine and completed his internship and neurological residency at the Medical University of South Carolina. For 26 years, he practiced neurosurgery. He recently retired from his neurosurgical duties to devote his full attention to nutritional research. Dr. Blaylock has authored several books, Excitotoxins: The Taste That Kills, Health and Nutrition Secrets That Can Save Your Life, Natural Strategies for Cancer Patients, Dr. Blalock's Prescriptions for Natural Health, was a Co-author of Cellular and Molecular Biology of Autism Spectrum Disorders and his most recent work, The Liver Cure."

Dr. Blaylock receives no funding from the pHARMaceutical industry.

He has no deals to sell you the health products he may recommend.He gives you the best cutting-edge science that shows how you can improve your health — and possibly live longer.

Every month, Dr. Blaylock and The Blaylock Wellness Report (link provided below) gives you reliable information about alternative health answers you need.
I feature Dr. Blaylock's covid jab treatment because of his expertise and because his protocol addresses the full range of negative effects which can occur after one has gotten the jab.
"This post is not medical advice. It is for information purposes only. Use (or don't use) this protocol at your own risk. If you want to keep your blinders on and pretend that these quackxines have zero negative effects whatsoever on your body, you should stop reading here. Otherwise, proceed to the protocol." ~ Megan Bradshaw, personal friend of Dr. Blaylock and citizen journalist.
This is Dr. Russel Blaylock's exclusive covid jab protocol to help prevent COVID vaccine side-effects and combat the effects of these experimental vaccines on your body:
50 billion CFU of several acidophilus and bifidobacterial strains — along with a GOS probiotic — each morning before breakfast
A B-complex vitamin (Pure Encapsulation)
Nano-vitamin C 500mg capsules (three between each meal)
Buffered Vitamin C with Hepseridin — three 500mg capsules with each meal.
L-carnitine 500 mg three times a day with meals.
NAD+ nicotinamide — one capsule a day
Nano-Curcumin — two 250mg capsules with each meal
Nano-Quercetin — one 250mg capsules with each meal
Nano-Bacopa — two capsules twice a day with a meal
NAC 900 mg capsules — two capsules taken with a meal once a day.
Mixed tocotrienols — 150 mg a day
Magnesium citrate/malate (Pure Encapsulation) a powder — 250mg dissolved in 4 ounces of water three times a day
Baicalin 250 mg dissolved in water (4 ounces) twice a day
Note: This can be mixed with the magnesium, and is a powerful antiviral.
Pterostilbene — 200 mg twice a day with a meal.
CoQ10 — 600mg taken three times a day with food (Doctor's Best)
Astragalus — one capsule a day (enhances lymphocyte production)
Benfotiamine in a dose of 150mg twice a day with a meal for brain protection.
One adult aspirin for day if magnesium + nanocurcumin are not available and an emergency "stop-gap" is needed.


For those unable to take pills, numbers 2, 4, 5, 7, 8, 12 and 13 can be dissolved in water and have very little taste when mixed together.
Blaylock said the main effects of COVID vaccines jabs are centered around inflammation and macrophage/microglial activation. "These supplements listed above powerfully inhibit these two processes," he said.

COVID vaccines jabs also induce thrombosis (blood clots) and micro-thrombosis, thus many of these supplements will slightly thin the blood and prevent blood clots, such as the magnesium, nano-quercetin and nano-curcumin.

Blaylock said magnesium is the most important thing on the list, as it alters the rheology of the red blood cells to reduce risks and also acts as a mild anticoagulant, while vitamin C inhibits excessive coagulation.

Hydration is also essential," he said. "One should drink at least five or six glasses of purified water a day. White tea also inhibits the inflammation and suppresses many viruses."

For conventional vaccines jabs, Blaylock recommended using a cold pack on the injection site to block the immune reaction. For COVID vaccines the opposite may be true:
Heat may inactivate the nanolipid carrier and destroy the mRNA, which is why they keep most of the vaccine in very cold storage.
Later, say days to weeks, it may be helpful to take very cold showers or if available use the cold treatments at a special center, such as Core Cryotherapy center.
Cold blocks the immune reactions and could prevent the damage that occurs later.
IV vitamin C plus magnesium infusions would also help reduce symptoms.


(source-
meganredshaw.substack
)
Dr. Blaylock states " to use this protocol as is best for you." I hope and pray it can be a blessing to many.

I offer this health advice as a way to combat jab injury, but the first order of defense it to refuse the experimental covid jab which is causing more deaths and injury then it is helping.

Resist the fake news lies, peer pressure, illegal mandates and fear mongering and please stay healthy!

DO NOT CONSENT to this jab insanity.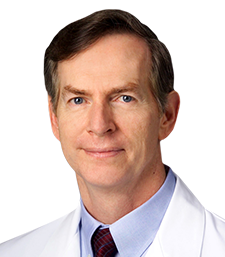 Dr. Blaylock's Health and Nutrition Secrets Can Save Your Life
Each month in The Blaylock Wellness Report, Dr. Russell Blaylock offers you incredibly vital health information.
Dr. Russell L. Blaylock is a respected medical doctor who is unafraid to challenge establishment thinking. He doesn't parrot what the New England Journal of Medicine — which receives heavy subsidies in advertisements — claims.
Promotion

Ruby Ray Media, the World's Premier Community Media Platform, was created to support Citizen Journalism at its finest.
We all need, to get the Word out. Mother Earth herself, is dying for us to speak in her behalf with a grain or two of common sense.
You won't know what you can accomplish, until you give it a good try taking it to the next level. We are here to support you overcoming the technical hurdles to sharing your thoughts, wisdom, art, vision, with the world via the internet, the most powerful communication medium in human history.

The best way to get started, is to load your MyRR Arsenal with ammunition, posting content here exactly like you would on FB and Twitt. When you are ready to jump into Citizen Journalism, publishing your articles, research, art etc as articles and features in Top Stories and other RRM Categories, it's time to join the Creators Guild becoming an RRM Author and Editor!
One of our authors has an RRM article that popped past 80k hits, while we were still testing the site. Seeing your FB or Twitt posts languishing as usual at one or two dozen engagements, watching the same posts on RRM pulling thousands of hits, you'll get quite clearly why we built this.
If you haven't already begun your RRM adventure:
By accepting you will be accessing a service provided by a third-party external to https://rubyraymedia.com/