Why Would the U.S. Press Ignore that Antifa Rioters are also Foreign-Trained Terrorists?
1 Oct 2020 update: Facebook has banned me from posting for three days for posting this very article on Facebook on my timeline and in a number of Groups. This one hits home. They don't want you to know this.

If you want accurate, meaningful reports on Biden's violently insane voters, you may have to look to "non-domestic sources of information."
YPG/PKK recruited foreign fighters from Antifa groups in Western countries, report says
"A recent report called "Foreign Terrorist Fighters in PKK/YPG in Syria: Violent Extremism Backfires" has revealed the relationship between YPG/PKK terrorists in Syria and Antifa movements in western countries, warning about the possible negative consequences of turning blind eye to extremist groups' activities.
"The report, written by academics Murat Tınas and Ahmet Demirden and published by the Turkish National Police Academy (TNPA), said that the PKK terror group's affiliates in Syria have recruited many western individuals from far-right and far-left organizations including Antifa groups operating in European countries, the U.S., Canada, and Australia.
" "When the U.S. president announced that Antifa would be designated a terrorist organization, many turned their eyes to the controversial Antifa movements. Although Antifa and some of its members' criminal acts terrorizing their societies may be a new phenomenon for many, they remain well known to those who have been monitoring the current developments related to terrorism in the Middle East," the report underlined.
" "First, having a far-left ideology, the PKK has easily penetrated into various leftist movements in western countries through its established transnational networks. Second, the PKK/YPG has also reinforced its units through far-right extremist foreigners and cooperated with far-right armed groups," the report indicated.
"The authors say that both the glorification of the YPG/PKK in the Western media and international actors' inaction against the terror group have reinforced this flow of foreign fighters and terrorists into the region.
" "In other words, international actors ignore the fact that supporting the YPG on the pretext of fighting Daesh – in other words, supporting a terrorist group in combating other terrorists – can backfire with significant security risks for the public," they added.
"Another important point of the report shows that terrorist groups attempt to justify their terror attacks by creating a narrative that portrays them as freedom fighters, anti-fascist, anti-authoritarian or anti-communists claiming to bring about justice by way of terrorism.
"The report also emphasized the fact that when the flow of Foreign Terrorist Fighters (FTF) in YPG/PKK in Syria was reversed fighters returned to their home countries, the risk they posed became more evident.
" "Regardless of their ideology or the groups they join, they can plan, direct or conduct terrorist attacks, create new terrorist organizations and radicalize and recruit new terrorists," the report warned.
" "YPG returnees pose an additional danger due to the fact that security institutions of certain western governments have paid no attention to far-left and far-right extremists associated with the YPG and therefore their numbers, fighting experience, as well as the crimes that they have committed in the war zone remain mostly unknown and unmonitored" the authors added.
"The report also called attention to the utilization of different narratives based on the terrorist groups' ideologies.
" "The dissemination and promotion of these narratives are paramount in order to attract sympathizers for the terror groups around the world. Thus, public and private institutions working in the field must be cautious not to inadvertently facilitate these narratives as has been observed in the case of Antifa and the YPG on the pretext of fighting Daesh. As it can be observed in the case of Antifa and far-right terror groups working with the YPG in Syria and Iraq that rival terror groups can build unexpected allegiances and exploit the same tragic public event to promote their narratives (e.g., the death of George Floyd)."
"In its more than 40-year terror campaign against Turkey, the PKK – listed as a terrorist organization by Turkey, the United States and the European Union – has been responsible for the deaths of 40,000 people, including women, children and infants. The YPG is the PKK's Syrian offshoot."
Daily Sabah - Istanbul
Jul 3, 2020
Seems the Antifa dots have been getting connected for some time now ...
Antifa arrests coming, concerns over riots heading to suburbia, government source says
Published June 2
"Agitators behind the rioting that has paralyzed the country over the past week want to move into more suburban areas, a government intelligence source has told Fox News.
"Much of the worry stems from the notion that many in well-armed, suburban, and rural neighborhoods won't hesitate to exercise their Second Amendment rights and elevated anxieties could lead to heavy confrontation.
" "Antifa knows this," said the source, who spoke on the condition of anonymity. "Local and state authorities have to get a grip on this because if it moves to the suburbs, more people will die."
"Several analysts pointed to places that have served as something of "testbed" locations – including Madison, Wis., which was ransacked Saturday night, along with quiet pockets of Charleston, S.C.
"While it remains murky as to who exactly is behind the ongoing turbulence taking place in dozens of cities nationwide, much of the finger-pointing has been directed toward Antifa, a radical left-wing anti-fascist outfit.
"But most officials and analysts have surmised that there a number of players and agendas with regards to the rioting, which has overshadowed the peaceful protests calling out racial inequalities and police brutality directed toward African-Americans.
"A police officer stands behind a riot shield during nationwide unrest following the death in Minneapolis police custody of George Floyd in Oklahoma City, Okla., U.S., May 31, 2020. (Reuters)
"But even before riots exploded across the United States in the aftermath of George Floyd's death, federal and local officials have long been investigating the inner workings and revenue stream of the anarchist, left-wing outfit.
"And arrests among its highest ranks may be imminent.
"Intelligence sources pointed out that indictments have been building for some time, and a close examination of funding revenues remains under the microscope. While Antifa operates as something of a leaderless militant wing, sources closely engaged in the matter said that there are identifiable top brass driving and inciting criminal activity.
" "These are smart people, educated people and it runs like a cell right out of the anti-fascist tradecraft books of Europe in the 1970s, it doesn't have a head or hierarchy, but it has a lot of local leadership," the government insider explained. "The local apparatus has very good intelligence capabilities, but where their weaknesses are is in communication and using apps that allow for large group chats."
"An NYPD source, who was not authorized to speak on the record, concurred that fears were escalating in suburban pockets of New York state following a rash of rumors pertaining to looting starting there.
" "People in other places like Suffolk County are worrying, preparing for the worst," said the source. "There is just a lot of confusion and fear."
"Moreover, the group's "electronic communication" shows that they plan where to show up and typically arrive at pre-determined locations on bikes.
"While Antifa is alleged to be playing a prominent role in the chaos – prompting President Trump to announce plans to label them a terrorist organization – on the other end of the spectrum, right-wing radical groups are also believed to be stoking the fires and capitalizing on the calamity.
"Twitter said Tuesday that it had suspended the account of a white supremacist group for spreading discord and disinformation across the social media platform, using the "Antifa_US" umbrella and threatening to go into the "white hoods."
"Furthermore, law enforcement officials have also stressed that much of criminal activity and stealing is also stemming from opportunistic individuals with no greater intention than to steal and wreak havoc, with no broader ideological leanings.

"And amid the turmoil and uncertainty, gun sales are projected to soar nationwide this month as the unrest and looting continue, with store owners from Los Angeles to Virginia all documenting lines around the block on Monday.
"Gunmakers American Outdoor Brands and Sturm, Ruger & Co., ammunition maker Vista Outdoor and police body cam and Taser stun gun maker Axon Enterprise were all trading higher as investors priced in the possibility the violence could propel already surging sales.
"The DOJ declined to comment."
Hollie McKay - Fox News Digital Staff
The Trump law enforcement measures are very rigorous and there will be no communist revolution in America. Trump's MAGA movement is huge and getting bigger fast with the rapid awakening of the public which is giving America its spine back. In our oneness we can only rise victorious over this satanic stain on our social fabric.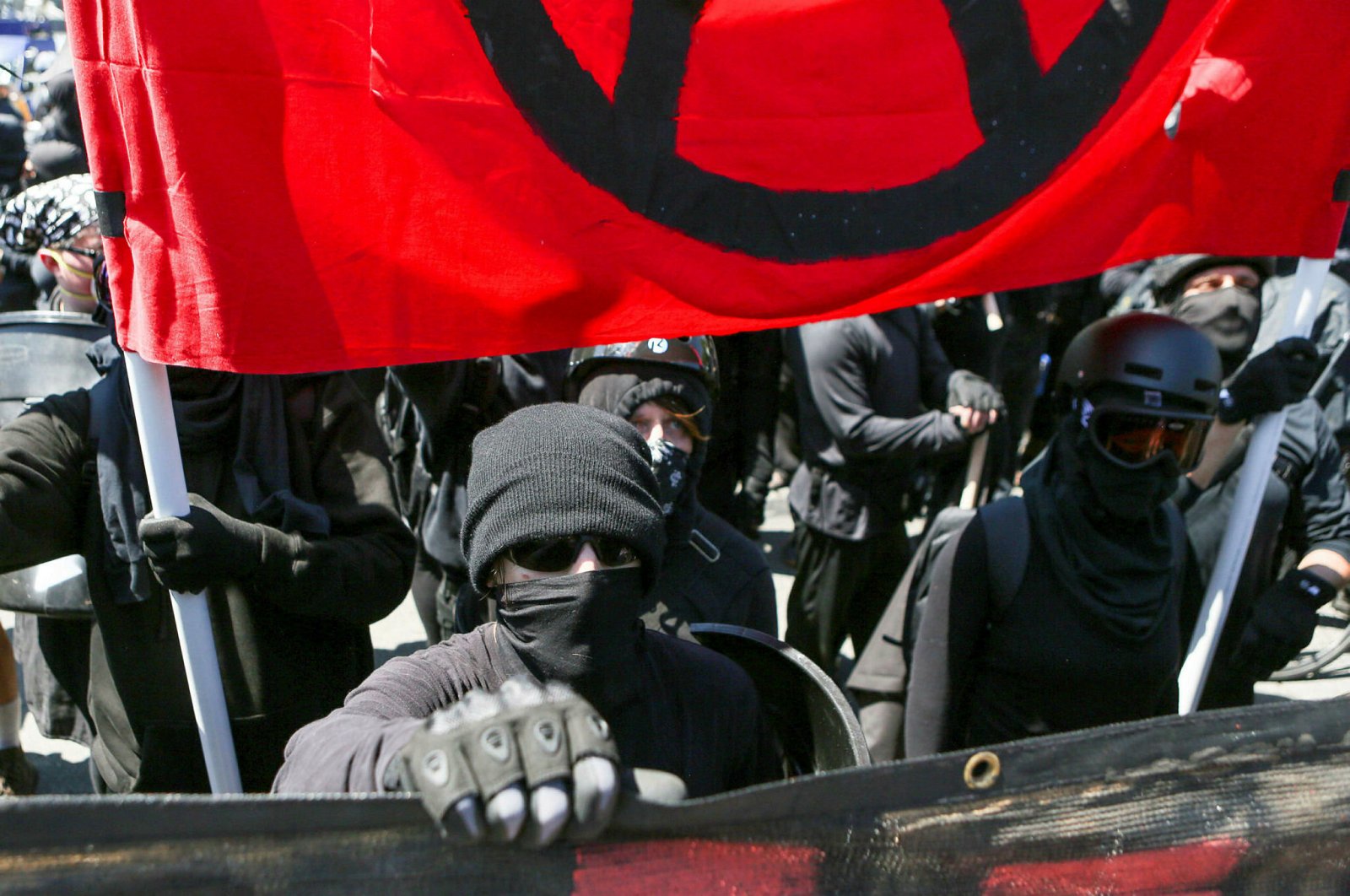 "A recent report called "Foreign Terrorist Fighters in PKK/YPG in Syria: Violent Extremism Backfires" has revealed the relationship between YPG/PKK terrorists in Syria and Antifa movements in western countries, warning about the possible negative consequences of turning blind eye to extremist groups' activities.
"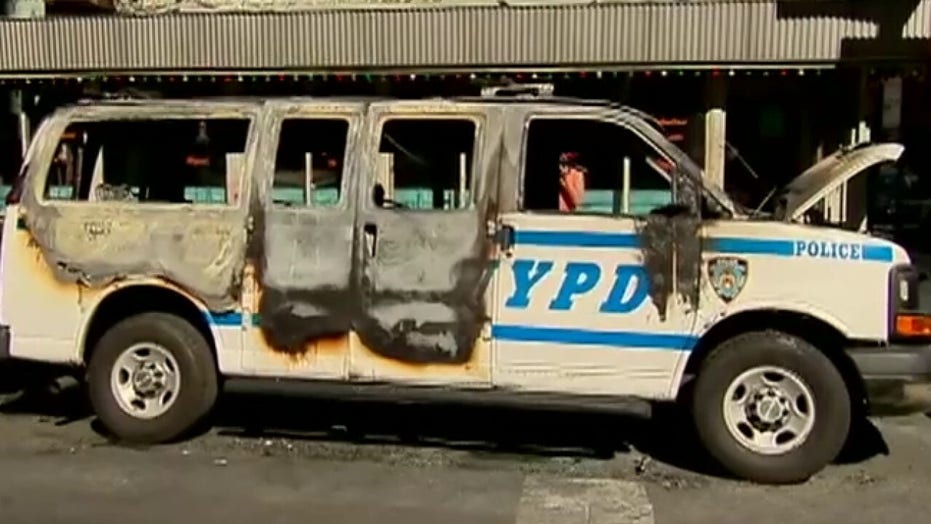 "Agitators behind the rioting that has paralyzed the country over the past week want to move into more suburban areas, a government intelligence source has told Fox News.
"
" 'Did you go for a coup? Uhh. I don't - I don't remember... uuuhhhh...' I tell ya, we caught 'em cold! It's about time that something happens. OK? It's about time that something happens. It's enough! We've got plenty of information on these crooks. Bunch of crooks! A thing like that's never happened in the history of our country and it's about time that something happens!"
The true face of the Democrats: hateful, vengeful, unmerciful. Is this what we have come to?
"In addition to enjoying some of the best news and commentary on the internet, membership in our patriot community is growing rapidly.
Free Membership
gives you immediate access to your MyRR Timeline, Pages and Groups. Simply posting content here exactly like you would on FB and Twitt, secures it from censorship."
By accepting you will be accessing a service provided by a third-party external to https://rubyraymedia.com/