"5 Tips for Respecting Older People in Your Life"
Our intolerance of old age is a modern evil that is gradually creeping into the world. Older people went from being a beloved source of wisdom to being an age group many people don't know what to do with. When people in our society reach a certain age, many of them face rejection, disdain and contempt.
The ideal today centers around youth as the source of all well-being. Although this is false, many take it as true and act accordingly. Physical strength is now, more or less, a fetish. An older person does not fit into this equation, and their vulnerability is not something society wants to deal with.
"The first forty years of life give us the text; the next thirty provide the commentary on it."
- Arthur Schopenhauer -
The most hidden people in our world are often pushed aside. This is the case among children, the elderly and the sick, among others. Young adults - healthy, strong and full of potential - always expect someone else to take care of the vulnerable. Whether we are talking about their own children, or their parents, it seems that the young and the young at heart have no time for these more vulnerable groups.
Well, that's exactly why we want to dedicate this article to older people, because you deserve respect. You deserve more than these five areas of respect, but we'll start here.
Don't try to change an older person
In general, trying to change someone shows a lack of respect. How do you know you're right and they're wrong? Only those who think they are better than others try to change people. Furthermore, the concept of "better" or "farther" is extremely relative and very dangerous.
Regardless of who we are talking about, an older person has already played many roles in their life. They have come up with their own criteria about how they should be, regardless of whether they are "correct" criteria or not. They have developed their own habits, tastes and habits.
No one has the right to try to convince them that they should think or act in a different way. In fact, no matter how hard you try, you are unlikely to change their minds. By accepting them, things will go much better for both of you.
Don't argue with them
Perhaps your father or grandfather is convinced of something that seems absurd to you. Their religious or political beliefs may be very different from yours. Older people, in good faith, will sometimes try to convince you that they are right.
Don't forget that an older person has a lot of baggage, but that's not necessarily negative. After all, if you think about the way you do things, it's not coincidence either. It's because of your experience and the knowledge you've acquired. It's not a good idea to get involved in prejudiced arguments to get them to understand your point of view. Give them a sympathetic and respectful ear: they deserve it.
Support them in their interests and hobbies
Many times, older people are jealous or resentful of their own interests or hobbies. In today's world, their words are not taken seriously, unless they occupy positions of power. Many have important messages to tell us.
It may be reading, chores or even sports. Whatever it is, it would be nice to show an interest in it. And if you know how to do the hobby, get involved. In the harvest of life, having a hobby can be a great help.
Accept their physical and cognitive limitations without criticism
They say this is a test we should all take. Cover your ears with earplugs, put Vaseline on your glasses, and tie two bricks to your bones. Then try to live like that for an hour. This will show us what it feels like to have a more advanced age. Maybe we will also learn to be more tolerant of the limitations that older people may have.
If you are walking with an older person, go at their pace and don't ask for more than they can give. If they don't hear when you speak, try to speak more loudly and clearly instead of chewing them out for not paying attention. Listen to health complaints without being condescending and treat them as you would want to be treated at their age.
Leave their obsessions alone
Some older people can be quite moody and quiet. They can even be mean or challenging. In fact, some even start behaving like children again. And in the midst of this second childhood, some develop difficult attitudes.
Remember that there is a reason why an older person behaves as they do. They are going through very big changes and have to face the idea that the end is coming. Their attitude is that they are compensating for feeling vulnerable or needy. So don't give these incidents more importance than they deserve.
Parents and grandparents are a source of wisdom, even if they have some peculiarities. Listening to them and spending time with them can nourish your heart in surprising ways. Embracing their vulnerability makes you a better person and gives your life more meaning.
Translated from "Explore the Mind" Magazine, Norway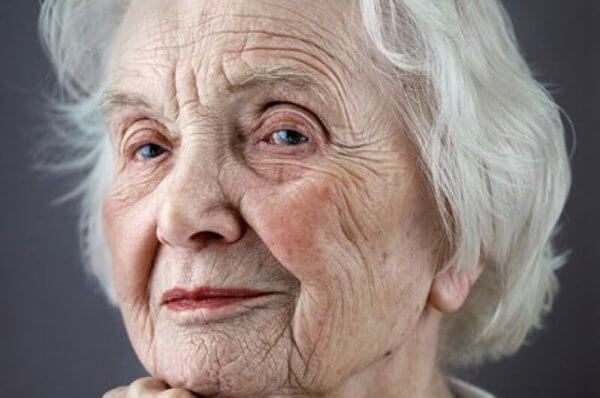 Vår intoleranse for alderdom er en moderne ondskap som gradvis slo seg ned i verden. Eldre mennesker gikk fra å være en elsket kilde til visdom til å være en aldersgruppe mange mennesker ikke vet hva de skal gjøre med. Når folk i vårt samfunn når en viss alder, møter for mange av dem avvisning, avskjedigelse og forakt.
Related Topic of Interest
Although there has been an influx of angry baby murdering leftists in recent years Montana remains a bastion of godly common sense such as one might find with the ranchers in Big Sky Country who value the life of all their offspring especially their human babies.
Evidence of this is in the inspired and elegantly simple House Bill 337 authored by freshman State Representative Caleb Hinkle of Belgrade, a town just up Jackrabbit Lane from where I write this article here in Four Corners, Montana, also west of Bozeman.
Promotion
In addition to enjoying some of the best news and commentary on the internet, membership in our patriot community is growing rapidly. Free Membership gives you immediate access to your MyRR Timeline, Pages and Groups. Simply posting content here exactly like you would on FB and Twitt, secures it from censorship.

As you establish your presence, you'll start noticing your RRM content is drawing many times more hits than you are seeing on deepstate-controlled social media. We designed RRM to be your most potent tool for reaching out and touching the world.

One of our authors has an RRM article that popped past 80k hits, while we were still testing the site. Seeing your FB or Twitt posts languishing as usual at one or two dozen engagements, watching the same posts on RRM pulling thousands of hits, you'll get quite clearly why we built this.

No doubt Twitt, FB etc are where the war is, your MyRR Profile and Timeline, Pages and Groups are your Arsenal, where you store the ammo securely, out of reach of the rampant censorship war being waged against the people and against decency and truth.
By accepting you will be accessing a service provided by a third-party external to https://rubyraymedia.com/