Ron @CodeMonkeyZ
This video is just 10% of what I talked with @ChanelRion about.
The other 90% is likely of direct interest to @realDonaldTrump's team.
Perhaps it will be covered in a future release by @OANN. Perhaps not?
---
https://twitter.com/i/status/1327748257297084417
---
---
US Vote Machines Made in Venezuela for Election Fraud
Was George Soros Lieutenant's Election System Originally Designed for Malfeasance?
"INTRO: Stop the Ballot Madness! Today's US electronic vote system, used in Trump v. Biden, including swing states, was originally designed, funded and deployed in communist Venezuela. Co-owned by the Venezuelan government and state-owned Bitza software. CIA reported in first use, Smartmatic falsified an election for dictator Hugo Chavez to stymie a recall. Says NY Times:
'Smartmatic was a little-known firm with no experience in voting technology before it was chosen by the Venezuelan authorities to replace the country's elections machinery ahead of a contentious referendum that confirmed Mr. Chávez as president in August 2004.'
"Does Smartmatic still sabotage elections?"
Kelly O'Connell - Jon's Place
---
Wake Up To The Truth
US Vote Machines Made in Venezuela for Election Fraud
4 Things to Know About Voting Machine Company That's Causing Stir
"Amid litigation and recounts in the presidential election, significant attention is focused on a Denver-based company with strong political ties.
"Dominion Voting Systems, a voting machine manufacturer founded in Canada, made equipment that is used in Arizona, Georgia, Michigan, Nevada, North Carolina, and Pennsylvania.
"All those states have seen razor-thin margins in returns from the presidential election, which is officially undecided.
"The company controls more than one-third of the voting machine market in the United States, according to multiple news reports."
---
"Dominion entered a 2009 contract with Smartmatic, which builds and implements electronic voting systems, and provided it with optical scanners used in the 2010 election in the Philippines, Accesswire reported.
"Lawsuits in the Philippines ensued over glitches and allegations of fraud. An independent review of the source codes used in the machines found numerous problems. The review said, "The software inventory provided by Smartmatic is inadequate, … which brings into question the software credibility."
"The chairman of Smartmatic is Mark Malloch-Brown, a member of the British House of Lords, who also is a member of the Global Board of the Soros-founded Open Society Foundations, The Associated Press reported."
---
"Texas rejected Dominion's voting machines twice, in 2013 and again in 2019. Two state offices discovered what they called "multiple hardware and software issues that preclude the Office of the Texas Secretary of State from determining that [Dominion's] Democracy Suite 5.5-A system satisfies each of the voting-system requirements set forth in the Texas Election Code."
"In October 2019, the Office of the Texas Secretary of State explained that Dominion didn't meet certification requirements under the Texas election code."
Fred Lucas - The Daily Signal
---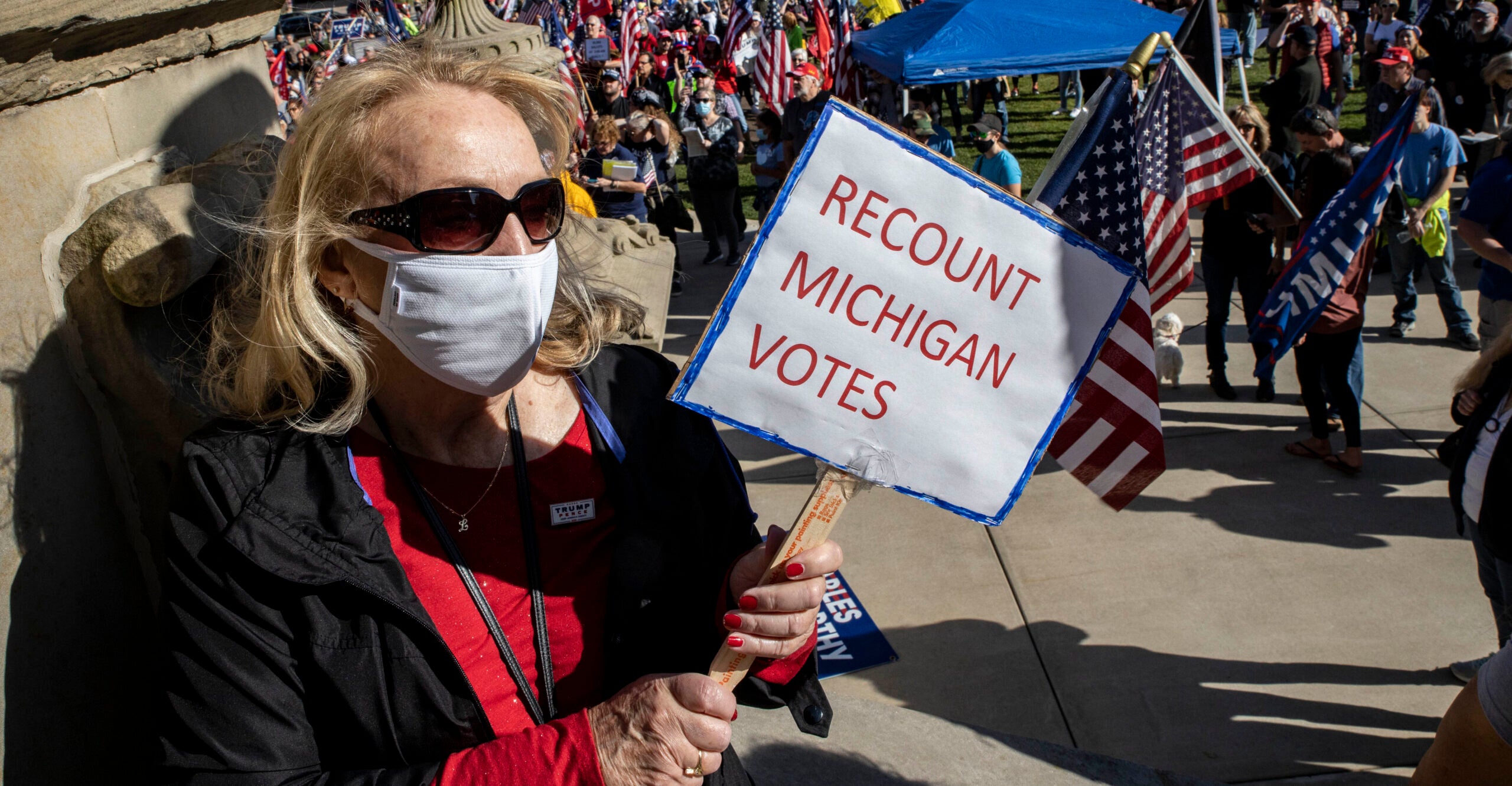 The Daily Signal
4 Things to Know About Voting Machine Company That?s Causing Stir
Related
Who Wants to Take Dominion Over Us?
BREAKING: Rudy to Bannon in War Room: Dominion is Chavista Venezuelan, software designed to steal elections!

8kun's very recently retired admin, Code Monkey (Ron Watkins), has talked to OAN's Chanel Rion and he's talked to Rudy Giuliani, exposing how Dominion Voting Systems machines were made to flip millions of votes from Trump to Biden.
---
Ruby Ray Media
Who Wants to Take DOMINION Over Us?
Promotion
Free Membership: Posting Your Content Securely in Your MyRR Profile, Pages and Groups is Fast and Easy
MyRR Arsenal: A mighty tide has begun, people are coming to RRM for many reasons, including a censorship-free safe haven for their content--and best of all, it's free!
In addition to enjoying some of the best news and commentary on the internet, membership in our patriot community is growing rapidly. Free Membership gives you immediate access to your MyRR Timeline, Pages and Groups. Simply posting content here exactly like you would on FB and Twitt, secures it from censorship.
As you establish your presence, you'll start noticing your RRM content is drawing many times more hits than you are seeing on deepstate-controlled social media. We designed RRM to be your most potent tool for reaching out and touching the world.
One of our authors has an RRM article that popped past 80k hits, while we were still testing the site. Seeing your FB or Twitt posts languishing as usual at one or two dozen engagements, watching the same posts on RRM pulling thousands of hits, you'll get quite clearly why we built this.
No doubt Twitt, FB etc are where the war is, your MyRR Profile and Timeline, Pages and Groups are your Arsenal, where you store the ammo securely, out of reach of the rampant censorship war being waged against the people and against decency and truth.
---
Ruby Ray Media
Free Membership: Posting Your Content Securely in Your MyRR Profile, Pages and Groups is Fast and Easy
---