Debt trap policy of China in Papua New Guinea backfires gloriously. Looks like Morrison has played his cards well.
---
Debt-trap policy of China in Papua New Guinea backfires gloriously. Looks like Morrison has played his cards well
"Papua New Guinea (or PNG), an island country north of Australia, has set a great example on how to deal with China's debt-trap diplomacy. The small island nation- where the infamous Chinese company Huawei had built a National Data Centre with the loan of 53 million dollars from the Export-Import Bank of China – is refusing to pay back the loans as China was using this data centre to spy on the affairs Papua New Guinea. This is actually a strategic and diplomatic victory for Australian Prime Minister Scott Morrison.
"As an early China hawk, Morrison saw that China is gaining a strategic advantage in the poor island nation by lending millions of dollars. He financed the study- within a few months after coming to power- which revealed that Huawei had built a faulty data centre which is being used by the People's Liberation Army for military activities.
"Timothy Masiu, who handles the Communications as well as the Information Technology ministry in the island country, accused China of deliberately building a faulty data centre. "If you buy something from a shop and it does not work, you return it and get your money back," Mr Masiu told The Australian Financial Review, the premier Business daily of Australia. "We are struggling to repay our other debts, why should we repay this loan?" he added.
"Previously, in an investigation ordered by the Papua New Guinea government in 2019, it was revealed that the data centre built by Huawei has major cybersecurity flaws. "It is assessed with high confidence that data flows could be easily intercepted," the 2019 report said. "Remote access would not be detected by security settings."
"The investigation was ordered by the National Cyber Security Centre of PNG and funded by the Australian Department of Foreign Affairs and Trade. It seems that Scott Morrison, the Australian Prime Minister, who was elected in August 2018 and was one of the early leaders to warn against China, has played his cards very well.
"Now politicians in Papua New Guinea, especially Masiu, have taken a hard stand against repaying the loans to China. The data centre built already has loopholes being exploited for spying and is of no use to Papua New Guinea for commercial activities. "It barely works," Mr Masiu said. "It's a failed investment. We may just have to shut it down."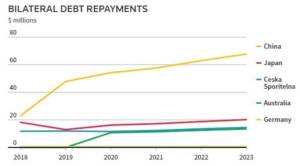 "In the last few years, China gave billions of dollars in soft loans to Papua New Guinea to meet its strategic goals and hence, became the second-largest donor to the island country. As per a report by Australia Strategic Policy Institute- the premier Australian think tank- China has given soft loans worth 147 million dollars for digital projects in PNG, including the money for data centre and a biometric-based identity card. (Which is something like India's Aadhar card).
"Papua New Guinea's debt to GDP ratio has increased exponentially in the last few years due to loans amassed from Australia and the East Asian countries. However, the country plans to lower the debt to GDP ratio in the coming years and run a tight budget. Papua New Guinea has millions of dollars to pay to China in the upcoming few years as the loan money accumulates. But, given the pessimistic economic outlook for economies around the globe for the next few years, it is very unlikely that they will be able to payback.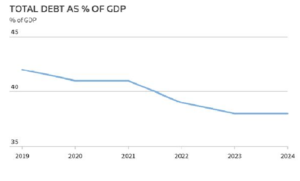 "At the time of this financial crunch, Papua New Guinea has decided to not payback for the loans on which delivery of the product has been faulty, as in the case of the data centre. Thus, China's millions of dollars are now non-performing assets. This is the minuscule amount for China, but, Beijing would lose on two fronts in this case with the first being a larger trend emerging where countries may refuse to pay back Chinese loans if the product delivery is faulty and the second being losing its strategic interests on the island.
"In the coming future, many other small economies, like those in East Asia or Africa, which do not care much about the sovereign defaults might refuse to pay back Chinese loans; thanks to the trend set by Papua New Guinea. This would practically put the whole BRI project at risk.
"The credit for this will go to Australia and its visionary Prime Minister Scott Morrison. Australia remains the largest donor to Papua New Guinea at 262 billion dollars in the last 12 years. Now it has chosen to show China its place as far as its hold over the island country is concerned.
"In Morrison, Australia has gotten a charismatic and visionary Prime Minister who is leading the fight against the bully (China) despite limited resources. With time, Morrison would be remembered more as the leader who initiated the fight against the authoritarian regime of the Chinese Communist Party and less as just the Prime Minister of Australia. He has ensured his name be etched in history in golden letters by taking vociferously on China."
- TFIPost News Desk
---
https://tfipost.com/2020/08/debt-trap-policy-of-china-in-papua-new-guinea-backfires-gloriously-looks-like-morrison-has-played-his-cards-well
Originally published Saturday, 15 August 2020
---
https://rubyraymedia.com/index.php/top-stories-view-all-articles/host-your-content-where-it-can-t-be-censored
Originally published Wednesday, 30 September 2020
Ruby Ray Media
Free Membership: Posting Your Content Securely in Your MyRR Profile, Pages and Groups is Fast and Easy
---